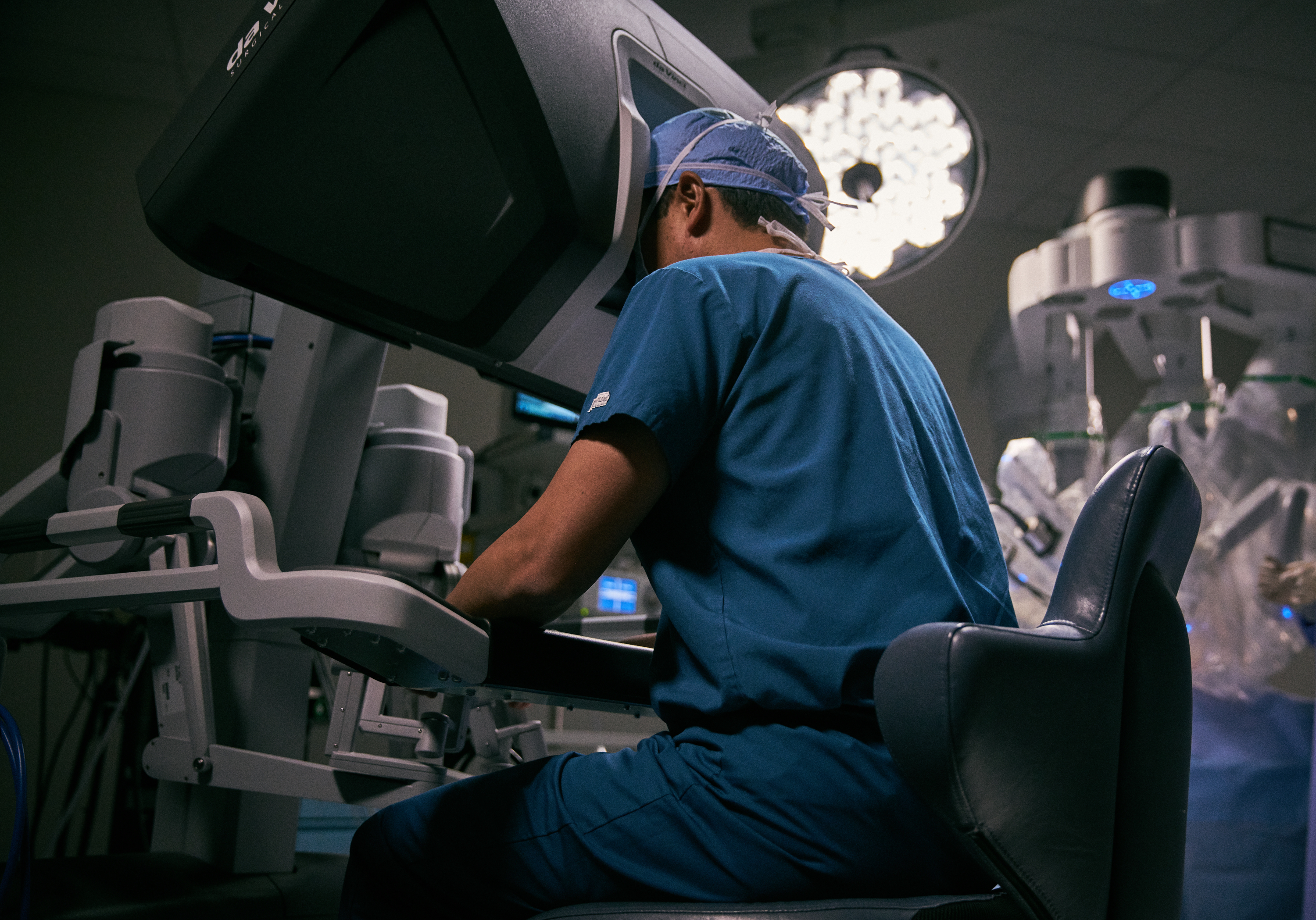 Minimally Invasive, Extraordinary Results
Aspen Surgery Center surgeons use the da Vinci® surgical system, an advanced robotic platform that allows doctors to perform complex procedures with more flexibility and precision than previously possible. This may result in less pain, scarring, trauma and blood loss than other surgical procedures so that people can potentially return to work and daily activities more quickly.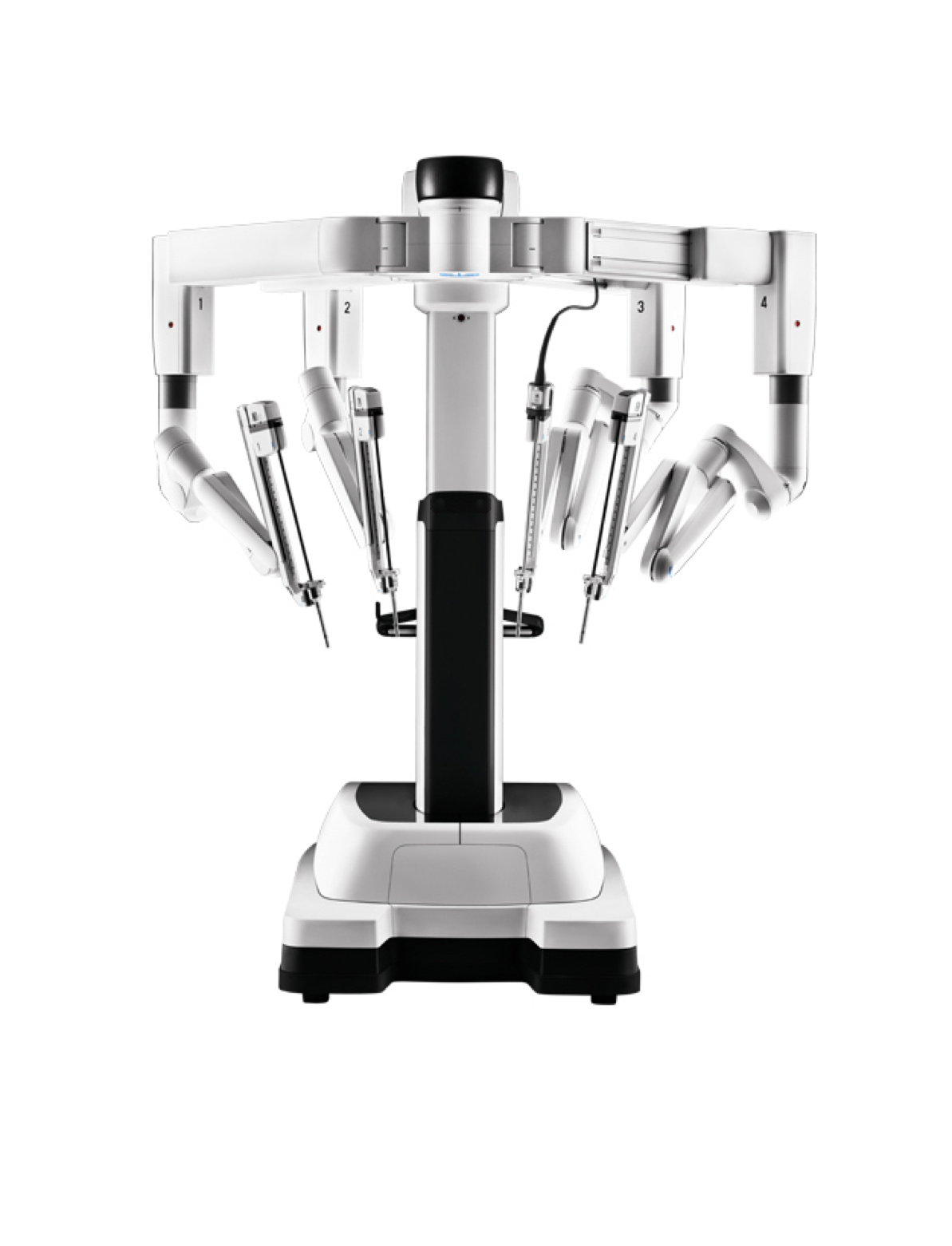 Robotic Surgical Procedures
General surgery
Gynecology
Urology
The da Vinci System
Surgeons operate the da Vinci system's robotic arms at a computer console. Once they find the optimal position for the procedure using its sophisticated targeting system, the system configures itself to allow the surgeon a greater range of motion. With pinpoint accuracy, the surgeon then uses the robotic arms to make a series of three small incisions, or ports, in the surgical area. The arms are then inserted into the body.
Advantages of Robotic Surgery
Robotic surgery is minimally invasive. The precise incisions may allow for less post-operative pain, reduced blood loss and a faster recovery time. Drawbacks of conventional laparoscopy (without robotic instruments) are that it relies on the use of rigid, hand-held instruments and visualization is provided by a standard 2D video monitor rather than a 3D field. Conventional laparoscopic is also performed with small incisions, but depth of field, dexterity and precision varies by surgeon.
Potential benefits of robotic surgery over conventional surgery:
Shorter hospital stay (one day in most cases)
Significantly less pain post-operatively
Quicker recovery and return to normal activities
Fewer complications and less risk of infection
Smaller incisions and less scarring
Candidates for Robotic Surgery
Appropriate candidates for robotic surgery are chosen on an individual basis by their doctor. Ask your doctor about robotic surgery and whether or not your diagnosis and situation will lend itself to robotic surgery.
Individual results may vary. There are risks associated with any surgical procedure. Talk with your doctor about these risks to find out if robotic surgery is right for you.